Nathalie DELMAS
Chief Executive and Founder of Connexion TIP,Professional Certified Coach (ICF)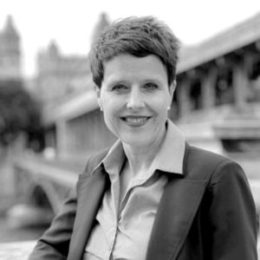 Transforming leaders and organizations to serve a new world economy that is both efficient and equitable: that's the mission Nathalie gave herself with Connexion TIP.
From an early age, Nathalie is passionate about exceptional performance and since then has continuously sought ways to challenge herself to find and apply different ways to achieve it in an equitable fashion. For more than 20 years, Nathalie has relentlessly continued to transform herself, as well as challenge her multi-dimensional approach by relying on various theories and practices: the Breakthrough, neurosciences, systemic approach, ontological coaching, gestalt, Radical Innovation Design (RID) as well as experience from business strategies and marketing. Through Connexion TIP and now gathered within the TIPLab

, she built an international network of TIP Coachs

. All are trained with her method and share a sole objective: experiment new ways to achieve extraordinary performance, all while having fun doing it.
Born in Quebec, bilingual (English and French), Nathalie considers herself as "the connexion", linking all of our organizations' environments throughout the world. On a more personal note, Nathalie has the same insatiable appetite as North Americans for the most extraordinary challenges and feeds on the endless cultural wealth of Europeans. Being a fine gourmet, she nurtures the precious moments shared with her family in Paris, where she lives with her husband and two sons.
The life of Nathalie before Connexion TIP…
– Sales and marketing among the leaders of several industries: Procter & Gamble Inc., Revlon, and Air Canada.
– An undergraduate degree in Finance and an MBA in International Business and Marketing at McGill University, Montreal.
Marjolaine LEMIEUX
TIP Coach, ACC business coach, NLP coach, CRHA certified trainer, CPMT, UQAM Psychology.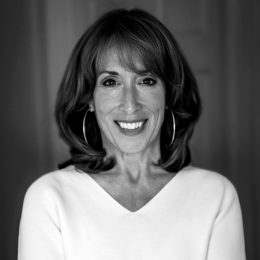 For Marjolaine, each person's fulfillment and opportunity to see his dream come true are fundamentally correlated to how deep his desire is, as well as his ability to challenge his own perceptions, his sense of commitment and the value he gives to his word.
As an independent entrepreneur, Marjolaine has always been fascinated by the world of organizations and is passionate by the disruptive intelligence and the performanceco concepts that Connexion TIP offers. It was with great pleasure that she learned to master the "breakthrough mindset" and joined the team at Connexion TIP for the opening of its offices in Quebec in 2016.
Mother of two teenagers, she lives in Montreal and is committed to transforming the future of businesses: to lead this transformation, companies are invited to ignite a collective desire, to allow genuine communication and to make commitments with integrity. With these conditions set in place, EVERYTHING becomes possible.
 The life of Marjolaine Before Connexion TIP …
– An unconventional path whose main theme is the human being, communication, and development: theater, cinema, TV, jazz, live event production, real estate project management, teaching, coaching, hypnotherapy, Neuro-Linguistic Programming.
– A few diplomas and multiple related experiences.
Lynn LAUZIER
TIP Coach, PCC executive coach and certified trainer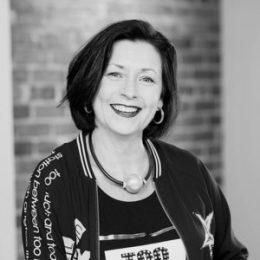 In a dynamic process and an alliance built on trust, respect, and authenticity, Lynn strives with her partners to co-create and achieve exceptional results. Lynn has flourished in the business world for almost 30 years and now devotes herself to guiding teams, managers and business leaders.
Her love of the experiential approach Connexion TIP is known for lies in the fact that it generates a simultaneous professional and personal transformation. The two are inseparable. She is fascinated by the power of the process and wishes to change the world, one individual and one group at a time.
Lynn is passionate about traveling, energizes through outdoor sports and enjoys hot yoga. She lives in Montreal with husband and her two children, her greatest pride.
The life of Lynn before Connexion TIP:
– A long experience in business, where she held a multitude of roles: at Procter & Gamble for 13 years, then vice president of sales at Lise Watier Cosmetics for more than 15 years.
– The diploma in business administration, marketing, and management at Université Laval in Quebec City.