We organize and plan your urban offsite in a dynamic environment in the heart of the Plateau Mont-Royal!
Explore the options for your memorable and energetic day with your team
The best strategy to unite your team' mindset & goals.
Brainstorm new ideas, solidify ties and develop useful and relevant strategies for the growth of your business. An effective offsite is to get out of your routine, to relax, to give yourself a unique and quality time in team.
The coworking space is ideal to host this kind of activity and our partners will be able to guide you throughout the process so that you can share this day with your colleagues. We offer a choice of different strategic planning workshops, management team mobilization and leadership coaching that will fit your needs and support your team.
Learn more about our partner
Mobilize your teams in cohesion with who you are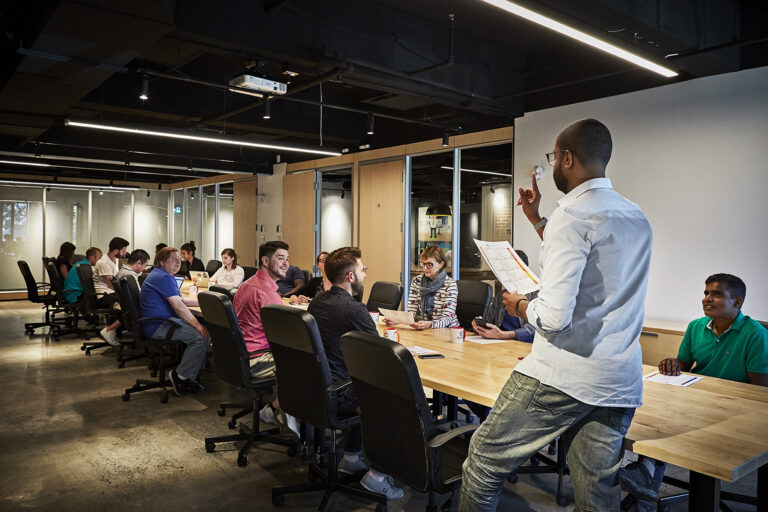 Establishment of the methods that will be used to achieve the objectives.
Analysis and definition of the necessary resources and validation of the strategic development plan
Review of the company's mission, vision and values
Reflection on your strengths and opportunities, aspirations and desired results (SWOT or SOAR)
To unite and re-energize your team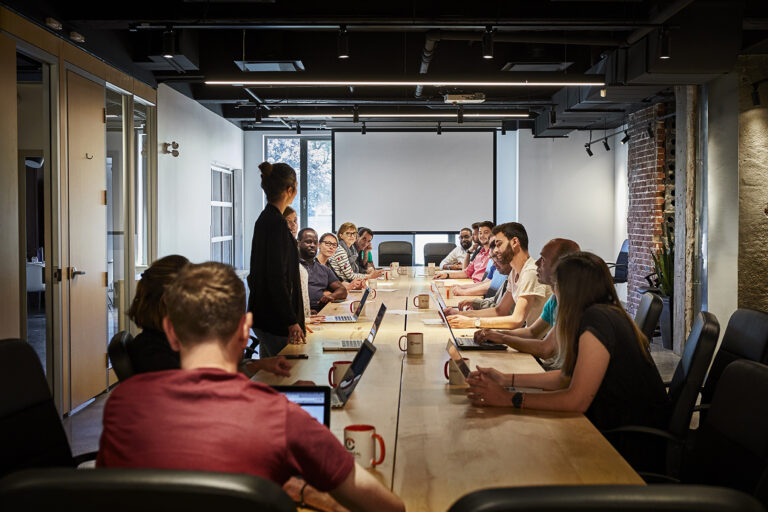 Being a manager leader-coach as a leadership axis
Detect signs of psychological health and fragility and adapt strategies
Create a positive and collaborative mindset
Communicate to mobilize your team in telecommuting
Delegate and empower
Recognize and give constructive feedback
Customer Experience Project
Managing change in turbulent times
Combine your reflective workdays with fun activities to make your experience enjoyable
and memorable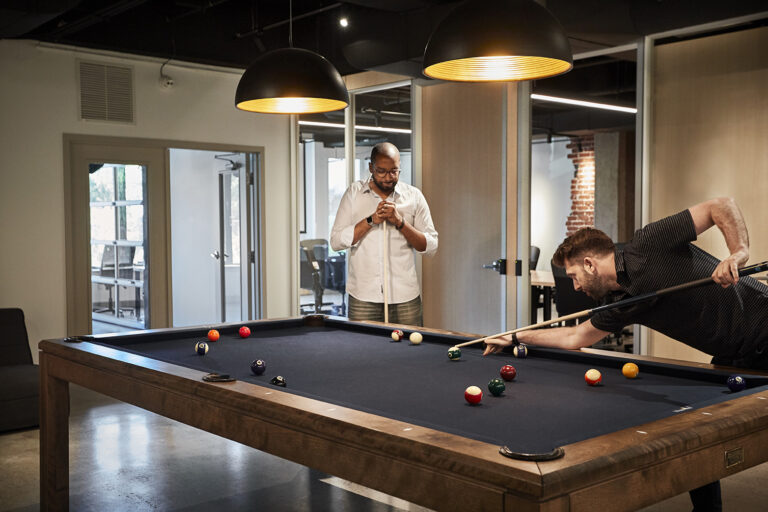 Pool tournament
BBQ for lunch (ideally 2 hours long)
Maulki Tournament
Darts Tournament
Ping-pong tournament
Educational tasting and history workshop with a specialist (scotch/beer)
Health Workshop Walk / run to Mount Royal / small physical training
LEGO Serious Play workshop
Potluck / food / pancakes on site
Team building through board game (all against the game ex: escape game): Totem, Dixit, charade, Loup-Garou
Relaxation and disconnection Embroidery workshop
Guided meditation workshop / Relaxation
Transformational leadership approach
Communication as a leader
Coaching for managers vs. micro-management
Management and mobilization in telecommuting
Effective delegation
Time and priority management
Leading effective and engaging meetings
Change management
Customer relations
Supporting your team in managing stress and customer experience in the context of the pandemic
Sales Management
The art of effective negotiation
Preventing and resolving conflicts
Mental health and self-awareness with an occupational therapist
Academic telecommuting with a specialist in best practices in telecommuting
Mindfulness workshop
New innovative management practices (horizontal hierarchy)
Digital Transformation
Management skills
Relational skills enhancement for skilled workers (softskills)
Organizational development
Bringing role-playing and experiential acting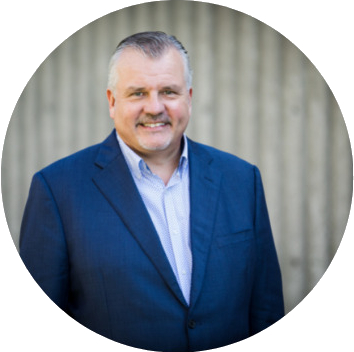 Yves Levasseur
President of Levasseur Warren Coaching Inc. BAA – ACC. Certified Coach and accredited trainer
Yves is an Associate Certified Coach with the International Coach Federation and is a
Certified Trainer for the Québec commission des partenaires du marché du travail. Mr.
Levasseur has more than 20 years of experience as a leader in large companies including
Postmedia (Montreal Gazette), Bell and Quebecor. He also worked for 7 years as General
Manager of Sales at Yellow Pages Group where he managed teams across Canada. A
graduate in Business Administration from UQAM, he is known for his strong strategic
planning skills; particularly in sales management, marketing and change management. His
ease in managing and mobilizing staff, his charisma, and his talents as a communicator
make him an excellent mentor and coach. He is the president of Levasseur Warren
Coaching Inc. He collaborates with several coaching and training firms and he also serves
as a Consumer Experience Movement Coach for the Ford Motor Company.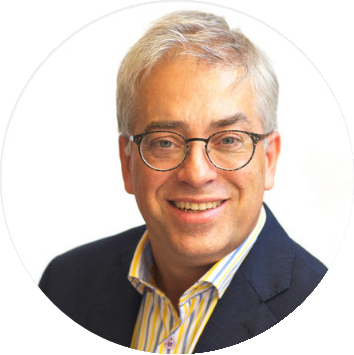 Jean Boudreau,
B. PSC, M.A.P. ACC, Certified NOVA Profile 2.0
Business coaching Senior and executive
Driven by a desire to amplify leadership and collaboration, Jean has been working for 25 years with SMEs and large companies in the financial, automotive, municipal and industrial sectors.

In a context where organizational evolution is continuous and essential, he conducts organizational diagnosis, strategic planning and coaches managers who wants to increase the impact of their leadership and communication (Mouvement Desjardins, City of Montreal, Ford dealerships and companies under the Autopro, Autocare, Unipneu, Truckpro, Point S banners).

Jean also mobilizes teams to improve the Employee and Customer Experience (Ford dealerships: QC, NB, NS, PEI) and he implements new business practices and technologies (City of Montreal: 3 projects affecting 150 to 450 people, Mouvement Desjardins: 20 major projects affecting 1000 to 50 000 people).

Certified as an ACC Professional Coach (ICF) and NOVA Profile 2.0, he holds a master's degree in public administration specialized in organizational development, as well as a bachelor's degree in psychosociology of communication.
The advantages of our partner Montreal CoWork
Montreal CoWork is a collaborative workspace created by local entrepreneurs and established on the Plateau Mont-Royal. Our goal is to help entrepreneurs – from the self employed to large companies from here and abroad – to establish and grow in Montreal through modern facilities, a friendly community and tailored support.